Breast Cancer Awareness Month – October 2021
Written By: Katie McTaggart on 12th October 2021
Breast
Awareness
This article discusses Breast Cancer in both male and female bodies. Your Medical Services understands that both sex and gender exist within a spectrum and will use the terms 'Female' and 'Male' to refer to sex assigned at birth. The term 'women' has been used in some directed quoted sentences.

The 1st of October marks the beginning of Breast Cancer Awareness Month. After major disruptions to cancer research and a delay to screening programmes due to the Covid-19 Pandemic, raising awareness and funds is critically important – now more than ever.
How Prevalent Is Breast Cancer?
Breast cancer is now the most common cancer in the UK, with over 55,000 cases diagnosed each year. According to Breast Cancer Now, nearly 5,000 people will be diagnosed with breast cancer this month, and Cancer Research UK estimate that UK females have a 1 in 7 risk of being diagnosed with breast cancer in their lifetime
Whilst it is a cancer that is commonly associated with female bodies, males can also get diagnosed with breast cancer in rare cases. However, because it is rare, they are less likely to check for symptoms, reducing their chance of early detection.
If detected early, breast cancer can be very treatable with a high chance of recovery. However, according to a YouGov survey commissioned by Breast Cancer Now last year, 'Almost half (47%) of women in the UK do not check their breasts regularly for potential signs of breast cancer'.
How Have Breast Cancer Services Been Affected By Covid-19?
Covid-19 has impacted nearly every aspect of our lives, but this impact can be distressing and devastating for those awaiting scans or referrals.
In March 2020, the NHS was required to adapt whilst they managed the anticipated first wave of Covid-19 patients in hospitals; this included the pausing of many services. Whilst cancer services continued, routine breast screening programmes were suspended. All screening programmes have since resumed, but there are still some delays to invitations to screening tests and follow-up appointments.
Another repercussion of the pandemic was a reduction in the volume of people visiting primary care. Following the advice to stay at home, many of the public put off making an appointment with their GP.
Cancer Charity, Macmillian, has stated that 'The number of people starting treatment for breast cancer has seen a significant drop, with around a hundred fewer women starting treatment than expected each working day in May and June 2020.'
Furthermore, cancer research experienced significant disruptions, with labs closing and the halting of any experiments. Of course, scientists could continue their research at home, but any findings from suspended experiments have been delayed.
How to get involved
The most important thing is to regularly check all breast tissue for any symptoms, including your breasts, nipples, upper chest, and armpits. YMS will be sharing infographics throughout Breast Cancer Awareness Month as a reminder!
If you are interested in raising both awareness and funds for the fight against breast cancer, we've listed some events that will be taking place throughout the month:
· Wear It Pink: on the 22nd of October, people across the country will participate in the 20th annual Wear it Pink fundraising day. This year, YMS will be joining in and wearing it pink on our website and social media channels!
· 25 Saves Lives: Breast Cancer UK is challenging you to get active – all around the number 25! Why 25? It's because, they've said, over 25% of breast cancer cases are preventable, and keeping fit can help to reduce your risk of getting it. If you're not sure which activity to do, Breast Cancer UK list different options on their website, including:
o Daily Pilates movement challenge
· October Fest of Walking: Breast cancer charity Walk The Walk is holding a walking festival, and you can sign up at any point in the month! You can pick the distance from 10k, 20k, or 50k – and you can even get a medal!
· Get Golfing: Breast Cancer Now are inviting you to join their golf club and raise money by holding a golf day or taking part in their golfing challenges.
· Race For Life: there are Race For Life events taking place throughout October – find events local to you
· Pink Ribbon Lottery: this weekly lottery takes place throughout the year. Entry is £1, and you could win £1,000! Last year, the Pink Ribbon Lottery raised almost £3 million!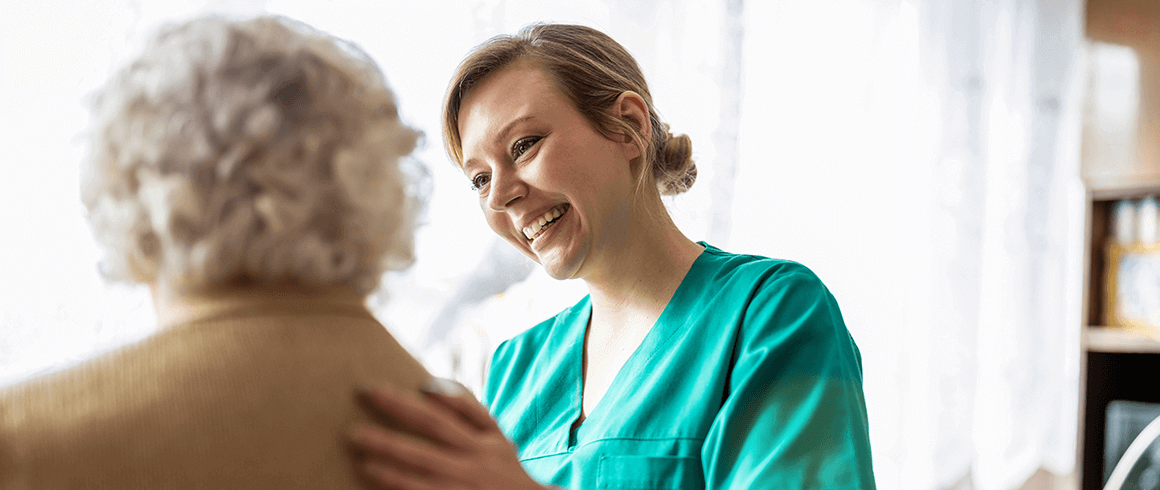 Newest Story
Written By: Nick MacDonald on 20th September 2023
We're delighted to announce that Christine Warner has joined YMS-HSC as our Head of Adult Services.
All Professions
News